Welcome!
I love reading "About Me" pages on blogs. Maybe it is my genuine curiosity or my general nosiness about who is the person behind the keyboard, but either way, I think they tell a lot about who you are reading work from.
As for me, I would like to tell a little about myself so you know who I am!
I am 30-something. (I will just let you guess the exact age-wink!) I have always loved the internet as long as I can remember. (Yes, I am at least old enough to remember a world without it and when it was still dial up.)  I started getting really fascinated with it when I was in High School and Yahoo! chatrooms were a big thing. (A/S/L? anyone?)
I started blogging shortly after High School on my first blog about my struggles with teen angst or something. I don't really even remember the name of that blog and I don't think it was very popular because I stopped after like 5 posts. I had much more important things to do, such as, I dunno, do homework or something.
I started this current blog at the end of the year in 2011. I was a stay at home wife and just wanted to find something to occupy my time. I felt kind of useless as I have chronic illness and was not holding steady work. I am so glad I did, because more than 4 years later, I am still here, plugging away and this blog has been an absolute joy and miracle in my life. It is amazing what undercover talents and abilities we have we when believe in ourselves and stick with things!
Outside of blogging, I am a mom to a wonderfully creative and kind-hearted teen girl who is 13. She is an absolute joy and has taught me so much about who I am and who I am not.
I am also a stepmom to a wonderful 16 Year old young lady. She amazes me all the time with her insight and creativity and reminds me a lot of myself at her age.
I have been married  7 years as of writing this "About Me". My husband, Spencer, is an amazing man. He puts up with me, so he must be an angel, right?
I have lived in Montana almost all my life (other than that stint in the Army right out of High School that didn't work out. Yes, it probably surprises you, I was in the military, doesn't it?) and I loved it there, until I recently moved to the state of Washington. I am told by my husband, who has traveled all over the US, that Montana and it's people are like a piece of heaven. I am however very happy to have moved. Montana will always be my home, but I am so glad I am seeing more of the world, even if it is just further into the Northwest. We have dreams of moving to the Oregon Coast one day.
I am a Christian, however I consider myself Buddhist Christian. I do tend to have some beliefs that are a little "out there" and not so mainstream when it comes to my faith, and I am hoping one day to have the courage to share all of me and my beliefs. Maybe when I figure them out for myself, first? I believe a good spiritual path is only good if it is a journey and an ever-evolving one at that!
I am also a hippie at heart. I have dreadlocks, try to live as Eco-friendly as possible and as is practicle and I love to teach others to do the same. I believe leaving the Earth in as good as shape as we can is the best we can do for our kids and future generations and sometime she simplest things can help us do just that.
Here are some F.A.Q s on Myself and my blog that I get asked frequently:
Why is your blog called "Saved By Grace"?
I named my blog this because I truly feel that the grace that a higher power and the universe gives me on a daily basis is all that gets me through sometimes. In a world where there is stress, time conflicts and deadlines as well as our homes to keep, jobs to go to and health concerns, Grace is all I have to fall back on and I am so glad for that. I also believe that in particular, with my health and Diabetes, I was truly saved by grace. I went through a period of denial when I was first diagnosed and it is through his grace that I am here today. Grace is all we can offer sometimes to ourselves and others and I believe it is one of the best gifts we can give each other.
When did you start blogging for the first time?
When I was in high school, but I started Saved By Grace in December of 2011.
Besides blogging, do you do anything else enjoyable?
Yes! I love to do crafts, read, and shop. I am a huge bargain hunter and I love to coupon and save my family money. It's a total hobby of mine. I also enjoy travel and have a travel blog with my husband called Northwest Tourist.
Do you have any pets?
Yes, we have one cat, named Mac.
When were you diagnosed with Diabetes?
I was 27 when I was diagnosed with Type 2 Diabetes.
Does it hurt to give yourself injections? How many times a day do you do it?
Sometimes it does. It depends on where I give one. Even if it does hurt, for me its the needle that I fear more than the shot. I take an insulin injection at least twice a day. I also take a nightly injection of a basal insulin (insulin that helps me have a more steady reading throughout the day)
I am so glad you stopped by to check out my blog, my baby, Saved By Grace! Please shoot me an email at borntimestwo@gmail.com and let's chat!
UPDATE 1/17:
I respectfully ask that if you are selling, wraps, pills, shakes, potions and anything else with an MLM or at home company that you do not contact me and try to sell me your 'cure' for diabetes, Lyme disease, fibromyalgia, chronic pain or weight loss. I hope you can understand that I get many of these a day and I am not interested in becoming a seller or trying them. I work closely with medical professionals for my health issues. I appreciate your kind gesture and concern, but I will not be responding to such emails and they will be deleted. If you are a professional representative with a company with supplements, gadgets or otherwise, I may be interested and feel free to contact me! Thank you for understanding.
Proud Member of: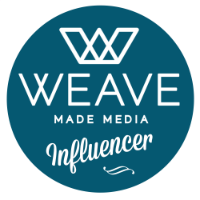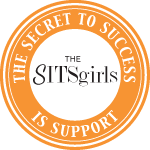 Save