Hi, Thanks for stopping by my little part of the world. I'm super happy you are here. This blog has been around since 2011 and was originally started as a hobby but became something so much more. It has allowed me to learn skills I never would have had otherwise and it has also given me a whole new confidence. I enjoy writing, cooking and crafting and I especially enjoy helping others live their best life. Here are some of the most frequently asked questions I have about my blog. I hope this can help you understand my purpose here, more.
Here are some F.A.Q s on Myself and my blog that I get asked frequently:
Why is your blog called "Saved By Grace"? Is this a Christian Blog?
I named my blog this because I truly feel that the grace that the universe gives me on a daily basis is all that gets me through sometimes. In a world where there is stress, time conflicts and deadlines as well as our homes to keep, jobs to go to and health concerns, Grace (of others, the universe and time)  is all I have to fall back on and I am so glad for that. I also believe that in particular, with my health and Diabetes, I was truly saved by grace. I went through a period of denial when I was first diagnosed and it is through his grace that I am here today. Grace is all we can offer sometimes to ourselves and others and I believe it is one of the best gifts we can give each other. I do not specifically have this blog as a Christian blog, however, as my beliefs are personal and not something I am ready to share on a public forum such as this one. I believe very seriously that spiritual connections and beliefs are our own and a constant, ever-changing journey.
When did you start blogging for the first time?
When I was in high school, but I started Saved By Grace in December of 2011.
Besides blogging, do you do anything else enjoyable?
Yes! I love to do crafts, read, and shop. I absolutely love running and doing 5ks as well. Staying active is important to me and I enjoy hiking the beautiful Pacific Northwest with my husband.  I also enjoy travel and have a travel blog with my husband called Northwest Tourist.
Do you do sponsored content?
Yes! I carefully choose who I work with and if it will benefit my readers, though, so rest assured anything I post on behalf of a sponsor will be very well hand-selected. I do sponsored content to keep the lights on here. Running a blog requires me paying for hosting, my URL, tech support and my time. Thank you for allowing me the opportunity to do this! Please contact me at brntimestwo@gmail.com if you are a company who is interested in working with me and let's discuss!
UPDATE 1/17:
I respectfully ask that if you are selling, wraps, pills, shakes, potions and anything else with an MLM or at home company that you do not contact me and try to sell me your 'cure' for diabetes, Lyme disease, fibromyalgia, chronic pain or weight loss. I hope you can understand that I get many of these a day and I am not interested in becoming a seller or trying them. I work closely with medical professionals for my health issues. I appreciate your kind gesture and concern, but I will not be responding to such emails and they will be deleted. If you are a professional representative with a company with supplements, gadgets or otherwise, I may be interested and feel free to contact me! Thank you for understanding.
Proud Member of: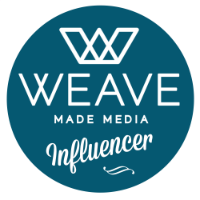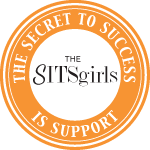 Save